Home
>
FAQ
>
PRODUCT FAQ
>
What types of office executive chair does Y&F Furniture export and supply?
What types of office executive chair does Y&F Furniture export and supply?
What types of office executive chairs does Y&F manufacture and supply?
Y&F is a leading office furniture supplier with 20 years of experience in China, supplying a wide range of office furniture, especially office chairs and desks, to the global market. So what types of office executive chairs does Y&F mainly supply around the world?
Y&F exports Executive Chairs of different materials and styles to meet the special needs of all kinds of bosses and managers in the global market for office chairs.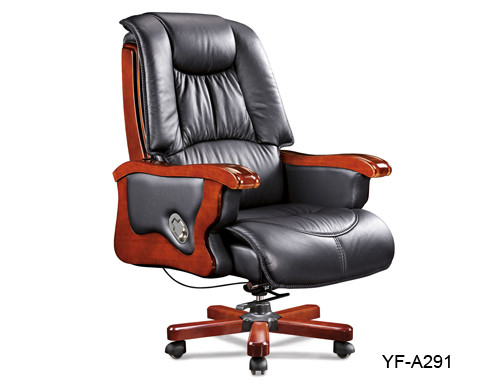 1. Wooden Frame Executive Chairs
This kind of office chair is made of wooden frame, wooden base, high quality memory sponge and imported leather. The design of the executive chair conforms to the ergonomics. It is equipped with wide wooden armrest, thick waist support, headrest and reclining backrest, so as to meet the long-term work of the bosses in the office.
However, this kind of office executive chair is very large and takes up a lot of space. It needs a spacious office room. If your office room is spacious, you can choose this kind of executive chair, and we can also provide you with a large office executive desk of the same style.

2. Ergonomic Leather Executive Chairs
If we work in the office for a long time, what we hope most is that we can occasionally raise our feet or lie down for a rest.
Therefore, we need an office chair which can adjust the foot rest and backrest at any time to reach the comfortable position.This ergonomic
leather executive chair
can meet our needs.
The seat drives the foot rest and backrest through the electric motor, and the switch button is set on the side, so the operation is very convenient and labor-saving.

As for leather, we can customize it according to your needs. Pu and cowhide are available.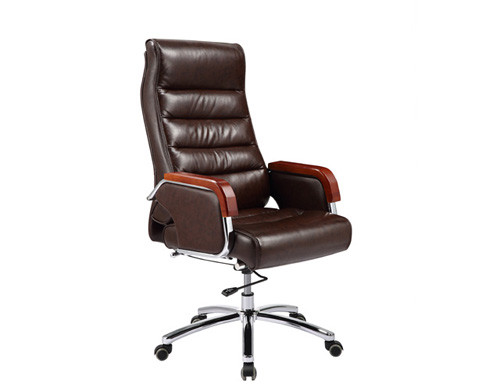 3. Leather Executive Chairs
Y&F has hundreds of leather office chairs, only one of which is shown here.
Compared with the first two kinds of executive chairs, this kind of chair takes up less space and its comfort is also first-class.
High quality leather and sponge give you a comfortable sitting feeling, solid armrests give you stability and safety, the lifting design of the base helps you adjust to the appropriate height, and casters make it more convenient to move in the work.